Tapadia Tech offer full cycle of Chatbot Development Services & Chatbot Solutions for Facebook, Google Allo,Twitter, Slack, Kik, Whatsapp, Microsoft and much more. Whether you are looking to build chat bots, conversation bots, IVR bots, online chat bots, text bots or messaging bots with AI, NLP, and Machine Learning technologies and we specialized on Customer Service Bots, News Bot, Shopping Assistance Bots, E-Commerce Bots, Banking & Trading Bots, Food Ordering Bots, FAQ Bots.
How do Chatbots work?
Chatbots are Computer based programs that can interact with humans using Natural Language Processing
(NLP) and AI. These programs have self executed protocols and are in-built with smart algorithms to execute tasks based on communication.
Right now, Chatbot's are on the spree to revolutionize and replacing apps. Trending days in business will involve use of Chatbots in every business like eCommerce, marketing, sales, support etc. Customers will soon see the need of Chatbots and how it recasts the web and app development.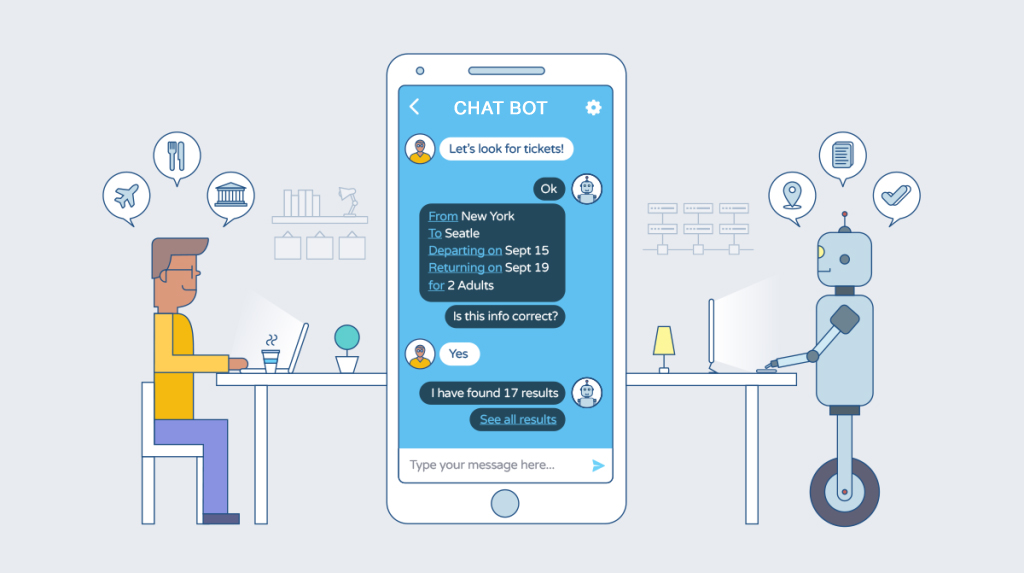 ---
Our Chatbot App Developers has worked for Messenger Apps
---
Facebook Bot Development
Microsoft Bot Development
Whatsapp Bot Development
IBM Watson Chatbot
Slack Bot Development
Telegram Bot Development
Twilio Chatbot Development
Custom Chatbot Development
---
Chatbot Development Services
---
Chatbot apps for iOS and Android
Customized Bots
Conversation bots
IVR bots & Online Chatbots
AI Chatbot (Artificial Intelligence)
Enterprise Chatbot
---
Chatbot Industry Solutions for
---
Retail
Marketing
Healthcare
Banking
Customer Service
E-Commerce
Travel
Sales
IT
Automotive
Crytocurrency
Insurance
Manufacturing