Tapadia Tech Audio Conferencing solution is ideal for businesses that need the ability to change course quickly, collaborate globally, and streamline decision making.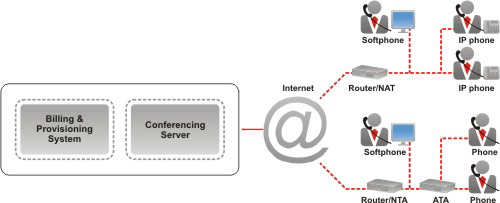 Tapadia Tech audio conferencing allows for integrated communications and reduces the overall network complexity.
Our conferencing server handles the creation of conference rooms, authentication procedures, and manages the full suite of features. This can handle 10, 25 or 50 users per conference room and the flexible architecture allows for further scalability.
Users of our conferencing solution are typically assigned their own conference bridge phone number, which multiple participants can call at a specific date and time to share a conversation.
We offers this solution as a hosted model as well as on-premise model, depending on the need of the customers and their usage patterns.
Benefits
Greater efficiency –  information can be shared instantly
Greater cost effectiveness – no large capital outlay for fixed cost expenses; use your IP backbone to conference
Shorter time to market – decision making can be instant
Better time management – time spent on travelling can be spent in performing business tasks
Increased flexible working – your users can connect to meetings from anywhere
Improved collaboration – Integration with collaboration allows your stakeholders to interact in real time.