SAP is an Enterprise Resource Planning- ERP Software; SAP ERP integrates the key business functions of an organization.
SAP ERP contains several modules, including
Finance and Accounting | Utilities for Marketing and Sales | Field Service | Product Design and Development | Production and Inventory Control | Human Resources | and many more….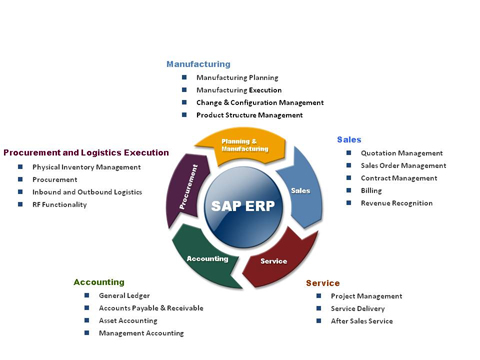 SAP ERP collects and combines data from the separate modules to provide the company or organization in structured system to their ERP functions. Effectively implemented SAP ERP systems can have cost benefits.
Integration is the key in this process. "Generally, a company's level of data integration is highest when the company uses one vendor to supply all of its modules."
Allows easier global integration (barriers of currency exchange rates, language, and culture can be bridged automatically)
Updates only need to be done once to be implemented company-wide
Provides real-time information, reducing the possibility of redundancy errors
May create a more efficient work environment for employees
Vendors have past knowledge and expertise on how to best build and implement a system
User interface is completely customizable allowing end users to dictate the operational structure of the product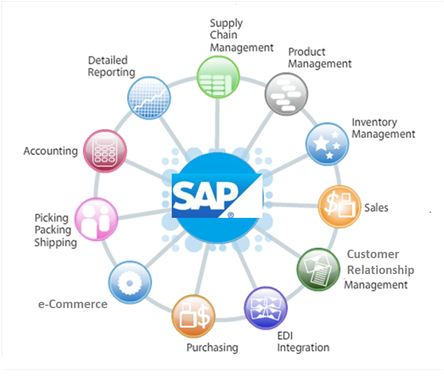 Please contact us at info@tapadiatech.com to arrange a meeting with one of our SAP Experts.