Tapadia Tech knows that mid-market companies have SAP Services needs than the mega companies.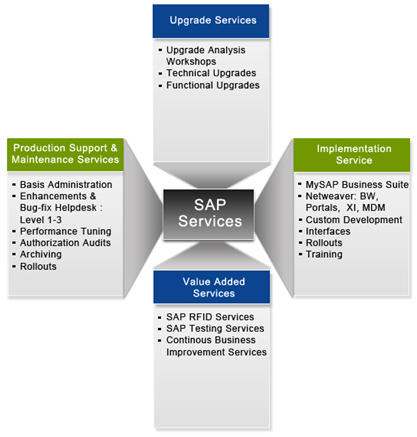 We do help the start up and growing companies transform to SAP, and we bring this combined knowledge to every new project. Tapadia Tech, a SAP Services Provider. Our service begins during the project selection process and includes:
Clarity in SAP software and the SAP values
Business Processes Analysis of your Business
Services for Implementation, Support & Up gradation
Post-sale support as needed during implementation

Tapadia Tech supports a range of SAP-related services including:
Implementation – utilizing Tapadia Tech Best Practices and our deep knowledge of SAP applications;
Best Practices optimization – improving your SAP-related ROI
Support Management – remote application management to support SAP systems;
Customization services – direct access to an experienced team of SAP development experts;
Upgrade support – step-by-step assistance as you move to the latest version of SAP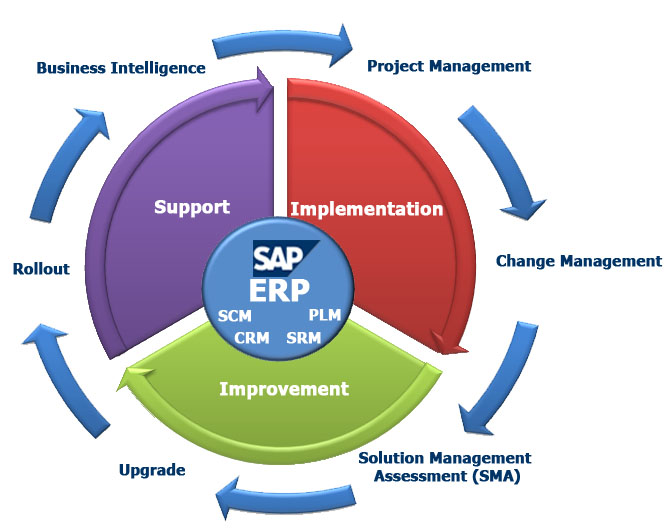 As incredible as SAP solutions are, Tapadia Tech knows that technology alone is not enough to move your business into a global performer. We do help our clients generate values from their SAP investment through our best practices in Finance, Customer Relationship Management, Supply Chain Management, Supplier Relationship Management and HR.
Please contact us at info@tapadiatech.com to arrange a meeting with one of our SAP Experts.